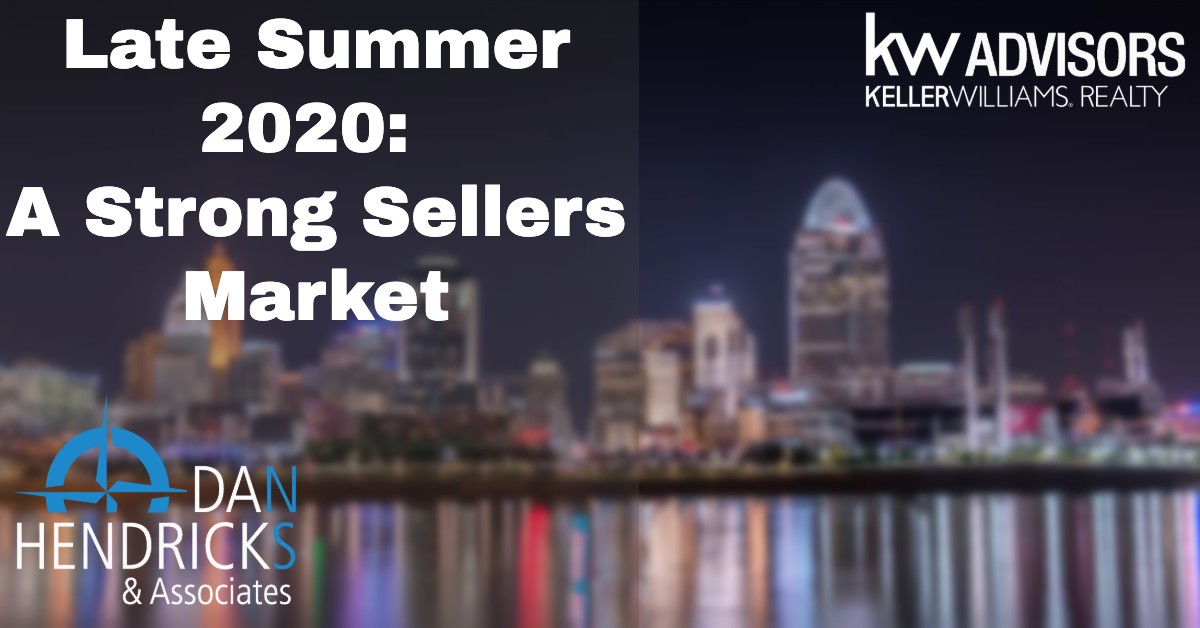 Buying a home? Search All Homes
Have any real estate questions? Contact Me
We are in the midst of a very hot late summer market!
According to a recent study by Zillow based on home sales during the second week of June, homes in the Cincinnati area spent an average of 6 six days on the market. Compare that with the national average of 22 days on market.
Home sales statistics by NAR show an increase of 20.7% from May. Sales included single-family homes, condominiums, and townhomes.
First time home buyers accounted for 35% of the home sales in June. The sale of single family homes rose 19.9% since May and for co-ops and condominiums this increase was 29.4%.
Currently In Our Cincinnati Market:
(Butler, Clermont, Hamilton and Warren Counties)
August 1st through August 25th
Active Listings (single family homes & multifamily): 812
Sale Pending: 2,020
Withdrawn Listings: 59
Expired Listings: 72
Cancelled Listings: 220
The number of homes that are listed in relation to the number of pending sales provides a snapshot of the current market. What this means is that we have a high buyer demand and less available homes on the market. This, combined with unbelievably low interest rates creates huge buyer interest and makes it a great time to list.If you are ready to list your home or want to buy, these current trends in real estate can help guide you in your decision making.
There is no doubt that the Covid 19 virus has exacerbated the impact of an already hot sellers market. Buyers are looking for more space. While living in close quarters pre-covid may have been doable, many months of living on top of each other have taken their toll! Many buyers are now working part time or full time in their homes. Having one or even two home office spaces has become increasingly important. We are seeing either multiple families sharing homes or multiple generations living in the same house. There is a rise in the number of first time home buyers of single family homes. Many first time buyers taking the plunge are motivated by very low interest rates -some as low as 2.5 % for a 30 year mortgage- and would rather pay a mortgage than rent. Downpayment assistance programs for first time buyers are also helping to make this possible.
Current data in the Greater Cincinnati market has shown that singles and families are looking for new homes out and away from expensive and congested downtown areas. Some of this is no doubt due to the fact that many buyers who previously enjoyed all of the fun and excitement of urban living in the pre Covid 19 world are now seeking advantages of living in the suburbs with a yard. Buyers are looking for larger homes,
lower expenses and neighborhoods that offer shopping, schools and dining within a short drive or walking distance.
Of course, new household formations always mean more demand for homes. According to a Wall Street Journal article earlier this week, "millennials are buying homes in big numbers. Many of this group have been perennial renters and are now emerging in the U.S. housing markets recent recovery." The article goes on to say that "the 2007-09 recession hampered millennials' ability to buy a home. They were stuck with large student loans and some were wary of the housing market after fore-closure
crisis. This led many to speculate that this generation would become perpetual renters. Now, brokers and economists say millennials' home buying interest was simply delayed
and they make life decisions like marriage and having children later."
Whether you're a buyer or a seller, I'm happy to help. Please call me at 513-673-8579 or send me an email at Dan@dansellscincy.com.